Natural Beauty Tips for 50 Plus Women – Natural Way of Excellent Health Care
Aging is unavoidable. But, you can delay the effect of aging with some proactive measures. Sunlight, pollution, bad weather, and poor habits can harm your skin faster than anything. With good habits, care, and high-quality beauty products you can improve the natural beauty of your skin after 50.
Therefore, we are going to emphasize those beauty tips for 50 plus women that can help you to boost your natural attractiveness.
Essential Beauty Tips for Women Over 50
Beauty care is so much important at this stage of life as aging increases and metabolism decreases. However, simple proactive measures can enhance your beauty and help you delay aging. Check out and follow these beauty tips-
Sweating is Necessary
Sweating is important for your body and skin. Include workouts in your daily routine be it swimming, cycling, jogging, walking, or gymming. A good workout improves blood circulation, increases the flow of oxygen in the body, tones your body, and boosts overall health.
Moreover, a workout flushes out toxins from the body such as when you are jogging or brisk walking. It is essential to let the sweat dry and wipe it out or have a bath after some time to keep the skin clean.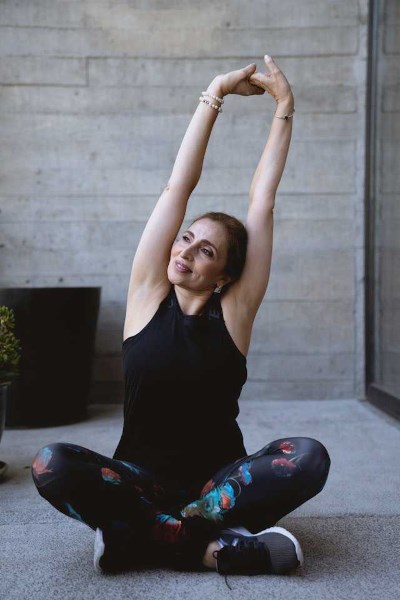 Practice Yoga
Yoga is extremely beneficial for a strong body, healthy skin, and a fresh mind. Practice yoga regularly. Improved blood circulation will help your skin to restore its natural beauty and freshness.
Stop Smoking
Smoking can harm your skin more than anything else. So, for the sake of your skin and health, just stop that 'bad' habit.
Avoid sun exposure
Protect yourself from sun rays. Avoid being out between 10 am to 3 pm. If you can't skip, then use a high-quality sunscreen lotion that has SPF 30, and wear a wide-brimmed hat and full-sleeve dress.
Sun damages the skin cells and causes age spots and skin marks. Sunbathing, therefore, should be strictly avoided.
Hyperpigmentation Guide- Information that you need the most
Moisturize well
Use good quality moisturizing soap, face wash, and cream. Use a humidifier if needed. It is important to add moisture to the skin. Especially if you have dry skin, moisturize your facial skin twice a day. Remember to moisturize before hitting the bed as it gives time to repair and rejuvenate at night.
Also, use eye serums/ creams to nourish the skin around the eyes as this part of the skin tends to show aging signs sooner.

Ajara Ageless Beauty Bundle (33% off)
Drink Water
Our skin is made of 15 % water. Therefore, drink lots of water to maintain the freshness of the skin. The minimum amount must be between 3-4 liters a day. Water will purify your body and skin. It will flush out toxins, waste, and oil from the body.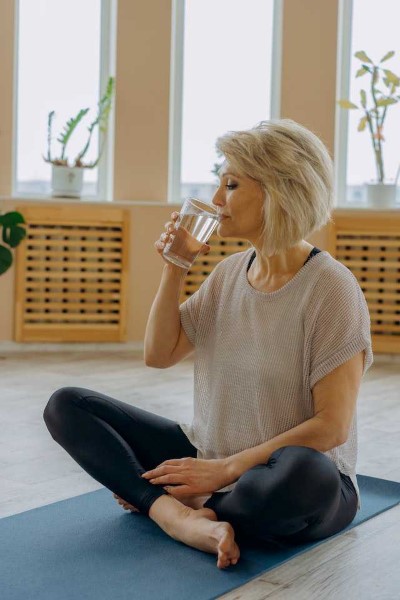 Moreover, Hydration is important for your skin. Wash your face twice a day with cold water. Cold water will close your pores so that dirt will not enter the pores. Don't wash more than two times to avoid dryness. 
Healthy Diet
You need a healthy diet for refreshing and glowing skin. Take the precise amount of nutrients, proteins, and vitamins.  Eat lots of vegetables, fruits, brown rice, fish, whole grains, white meat, nuts, etc. Good nutrition will nourish your skin from within.
Exfoliate
Only cleansing, toning, and moisturizing will not help. Exfoliation is necessary for radiant skin after 50. Exfoliation means removing dead skin cells. Try to use natural ingredients for exfoliation, like, oats, Bengal gram flour, lentil powder, and orange peel.
Check out benefits of orange peels for your skin and health!
Include Vitamin C
Vitamin C is essential for maintaining healthy skin. This vitamin increases collagen production and prevents signs of aging. Add vitamin C-enriched food to your regular diet plan. For example, potatoes, cauliflower, citrus fruits, kiwi, black currant, pineapple, and strawberry.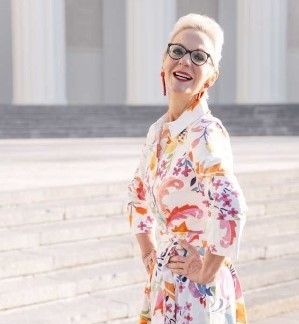 Take your beauty sleep seriously
For glowing skin, you have to avoid stress, improve your sleep, and smile a lot. Try to sleep at least seven to eight hours each day. Sleeping can improve your skin health and help you to give glowing skin.
Face massage
Here is one of the most important beauty tips for 50 plus women. Unlock the benefits of facial massage and face exercises to reverse the signs of aging from your face. So necessary for mature skin, face massage tones the muscles, improves blood flow, boosts collagen production, prevents sagging of skin, and helps to keep the skin supple.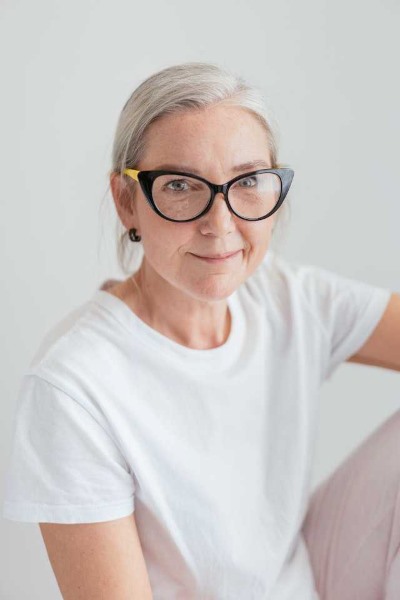 Always start with neck muscles and work your way to the face. Moreover, facial exercises help to reduce fine lines, wrinkles, skin sagging, and the appearance of a double chin, and ensure youthful skin.
Follow the above-mentioned beauty tips for 50 plus women to maintain youthful skin for a longer period.
References-