Beauty Treatments for Skin and Hair after Holi Festival
India is one such country where celebrations take place with the change of every season. Every festival in India is celebrated with zest and enthusiasm. One such festival is Holi, which is celebrated with vibrant colors. Holi is about to come and you are all set to party hard with your friends and family. However, you also need to take special care and use beauty treatments for skin and hair after Holi to get rid of harmful chemicals.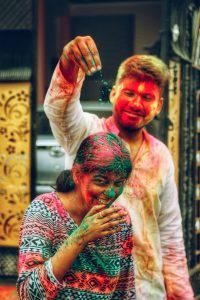 Below, are some easy homemade beauty treatments that you can consider for your skin and hair after the Holi party in order to feel revived,
1. Lemon Juice
You need to rinse your hair with a good amount of water to wash off chemicals. For extra care, you can also add a tablespoon of lemon juice to a mug and use it as a last rinse to restore the acid-alkaline balance of the scalp.
Also, mix lemon juice with sandalwood powder and curd and apply the pack. This pack will naturally cleanse the skin from impurities and nourish the skin.
2. Heena Powder
Heena is known worldwide for keeping hair healthy. Therefore, after the Holi party, you can apply a pack of Heena powder, curd, and lemon juice to your hair. Keep it for an hour or so, and then wash it off with cold water. This pack will provide moisture to your beautiful tresses.
3. Coconut Oil
You can apply coconut oil all over your body with the help of a cotton pad and then try to remove the stains of harmful colors. This is the most effective way of getting rid of stubborn stains of harmful colors.

Nutiva Organic Virgin Coconut Oil (Glass Jar), 15 oz
4. Besan (Gram Flour)
For making this face pack, you need to mix besan, rose water, a pinch of turmeric, and mustard oil and apply it all over. Then, leave it for some time and wash off with cold water. This face pack will bring back the lost glow of your skin and makes it look more fresh and rejuvenated.
5. Cucumber Juice
Cucumber is said to have soothing properties that help in reducing irritation and itchiness of the skin. For making this pack, you need to mix components like milk cream, one tablespoon of cucumber juice, and freshly ground bottle gourd peels. Apply it on your face and exposed areas like your hands and legs. After this, you need to wash it off with coconut water.
6. Cold Milk
To get rid of Holi colors on the skin, take a half cup of cold milk. Mix one spoon of sesame or til oil or you may use sunflower/ olive oil. Your own homemade skin cleanser is ready. Dip a cotton ball in this mixture to clean the skin safely.
Essential Do's and Don't while Treatments for Skin and Hair after Holi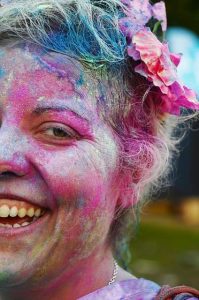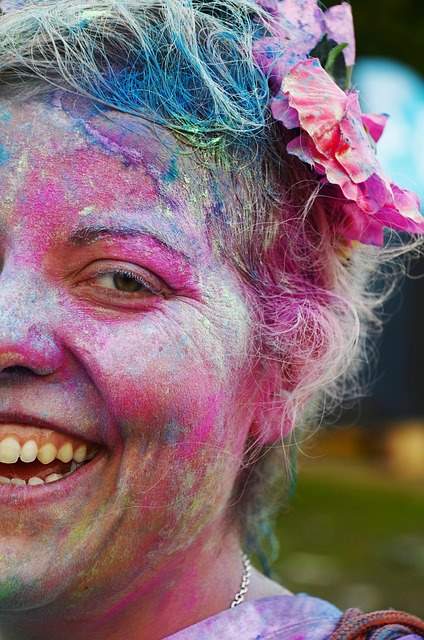 Do not scratch or scrub your skin.
Do not exfoliate skin for 48 hours after celebrating Holi
Avoid bath salts for a couple of days
Do not go for waxing or bleaching of skin after playing Holi as it may irritate the skin.
Avoid going out in the sun.
Avoid heavy makeup just after Holi is over, let the skin breathe.
We hope you love all the water balloons thrown at you and catch some as well. It is time to splatter your family and friends with organic colors and have a fantastic  Holi!
Related post: