How to make your home festive ready? Check Here
During the festive season, your home decor plays an important role in reflecting your choice or taste just like your clothes. Moreover, it plays a massive role in giving you that 'festive vibe''! If you are wondering about how to make your home festive ready this festive season here is the answer!
8 Steps to Make your Home Festive Ready Easily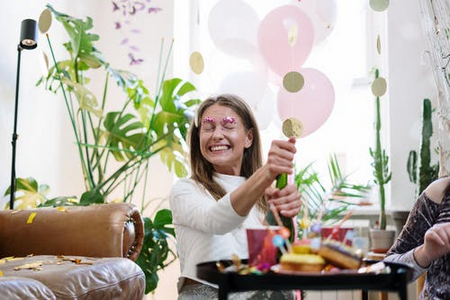 Try the aroma magic:
Right from celebrities to upper-middle-class people, all use scented candles for special occasions. There is a wide range of fragrances, color, shape, and size available in scented candles and most of them do not cost much.
The aroma of these candles lasts for the whole day even if you light it for 30 minutes each in the morning and evening, as they are quite concentrated. In the evening, it will improve the beauty of your house and throughout the day, the aroma will aid in calming your mind.
The cork lights:
This is something unique and trending when it comes to festive lighting. All you have to do is bring cork bottles or just use some old glass jars, liquor bottles, etc., and insert battery lights into it and ta-da! Your home is stylish and festive-ready in minutes!


Leaf Cushion Cover
Go for fancy cushion covers to make your home festive ready:
Cushion covers are not much looked upon when it comes to decoration but these small things contribute a lot to the overall look. Hence, this festive season, go for some fancy cushion covers with trending prints. Velvet cushion covers are a hot new trend these days, so do not hesitate to go for them.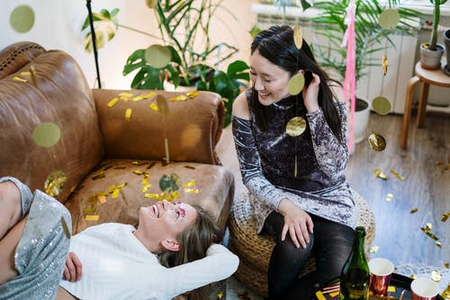 Flower up the entrance to make your home festive ready:
Flowers play a vital role when it comes to the celebration of any festival or occasion. Decorating the entrance with flowers will not only shout for attention but will also satisfy your festive vibe. You can use garlands of various flowers on the top of the door, make a flower rangoli at the entrance, put a flower wreath on the door and the list can go on.
Display your DIYs on dining tables to make your home festive ready:
Make any handmade items like a basket, crochet dining table cover, cutlery stand, etc., and display it on your dining table. It will not only add to your festive decor but will also help you gather some appreciation from family and guests.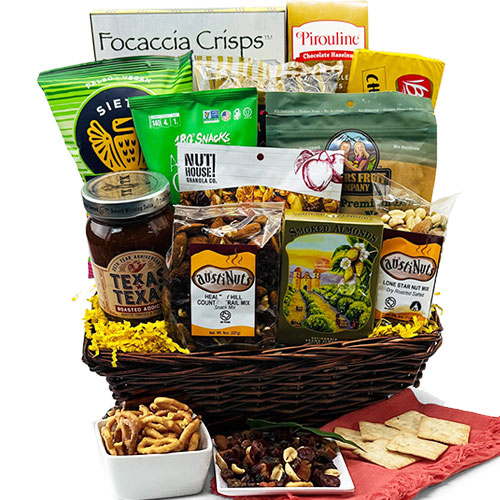 Ultimate Snacker – Snack Gift Basket
Buy everyday items that have a festive vibe:
During the festive season, there are a variety of goods on special offers and on sale. Buy your interior objects such as lamps, flower vases, carpets, and rugs, etc… that are vibrant in color and compliment the color combination of your home interior. Also, buy some stylish/fancy showpieces, paintings, wall decor items just to add to the final look.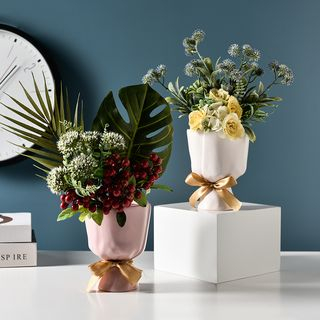 Ceramic Vase with Artificial Flower
Apart from the above mention ideas, you can even experiment a lot with fairy tale lighting, indoor plants, table decor, etc… Hopefully, you must have got an answer to how to make your home festive ready? However, remember one thing that placement is the key. Always place your items height-wise in such a way that the beauty of each item is visible in a systematic way.
Add the Glass touch to your interiors


Shell / Starfish Glass Plate
from: YesStyle.com
For that enhanced sophisticated look to your home, use mirrors of different sizes, glass crockery, glass photo frames, etc, and see the difference. You may place fancy mirrors on doorways, on the wall by the staircase and lobby to make your place more interesting.
Besides, glass photo frames on walls, side tables or hallways further enhance the interiors of your home.
Related post- Eco-friendly Gifts for the Festive Season
Bring Nature to your Home
Make your home festive ready easily with natural elements like indoor plants. So many options are available when it comes to house plants that you may place aesthetically on corner tables, center tables, or simply hang them.  These not only freshen your air but also accentuate the beauty of your house.
Related Post: